Message from the Chairperson
GlobalWafers utilizes its cutting-edge trail-blazing technologies to speed up new manufacturing process and next-generation new products development since its separation into an independent company from SAS in 2011. Via vertical and horizontal integration of the company resources to drastically increase operating performance, GlobalWafers hopes to create greater values for investors, customers, and employees. Meanwhile, in order to support the global Sustainable Development Goals (SDGs), GlobalWafers has taken the initiative to compile a Corporate Social Report that was certified by an international third party and contains full disclosure of 2019 GlobalWafers' concrete action and performance in implementing corporate social responsibilities and displays its determination for sustainable development goals.
Looking back at 2019, due to the double impact of the trade tension and geopolitics, number of uncertain factors has increased. While the global economic environment was experiencing a changing situation and we have seen the slowdown in the demands of the semiconductor industry, GlobalWafers still presented a spectacular performance in 2019. In addition to the second highest annual revenue in history, we have also achieved the following achievements: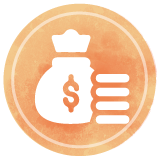 Total revenue reached NT$58.09 billion, a slight decrease of 1.64% compared with last year, the second highest in history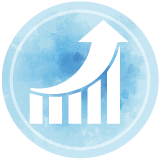 Consolidated operating net profit was NT$ 17.90 billion, an increase of 1.8% from the previous year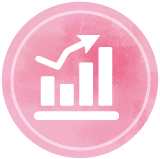 Earnings per share were NT$31.35, maintaining the same high level as NT$31.18 in the previous year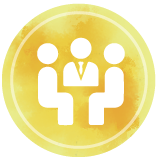 Shareholders' equity was NT$45.073 billion, a increase of 4.4% from the previous year
GlobalWafers was in the top 5% of all listed OTC companies ranking in the 5th corporate governance appraisal.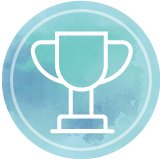 Won two Gold Tower Awards in the "2019 Taiwan Continuous Improvement Competition'' by the Corporate Synergy Development Center
In response to global energy conservation and carbon reduction and in compliance with eco-friendly trends, GlobalWafers has adopted various improvement measures to meet the green specifications in both hardware and software aspects. In terms of the software part, GlobalWafers Hsinchu Plant passed the Cleaner Production Assessment System of the Green Factory Label as promulgated by the Industrial Development Bureau, MOEA in June 2018; and in terms of the hardware part, GlobalWafers was granted with the Green Building certification in January 2019 and the Green Building certification with Golden Medal in March 2019, both issued by the Ministry of the Interior, MOEA. Corporate social responsibility fulfilled by GlobalWafers and its contribution to clean production were deeply recognized.
Chairperson and CEO of GlobalWafers
Doris Hsu